The good
Shimano F1000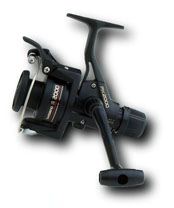 This is a good reel to use with an ultra-lite spinning rod, the line cap is slightly under average but, no trigger allows less line tangles and its light weight makes it versatile. The price is right too. I give it thumbs up
Powerbait power tube

These tubes deliver just the right action, scent and texture. In other words, they are a good tube. Most pro fishermen say that if they had only one lure for the three species of bass, they would choose a tube. I agree. However, they must be properly weighed down. The right jighead is necessary to fit into the tube. I like 1/4 oz. Rattlesnake jigheads. Well, that's all.
The bad
Berkley Trilene XT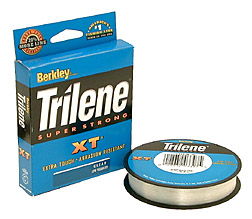 Berkley Trilene is a relatively solid line with good castability be it either XT or XL. Line strenght is actually stronger than advertised, if the knot is tied properly. The price is good. However, it is not the best. Memory is a serious problem, backlashing can be deep and serious and tangles occur fairly often. I prefer XT to XL.
Shimano Chromica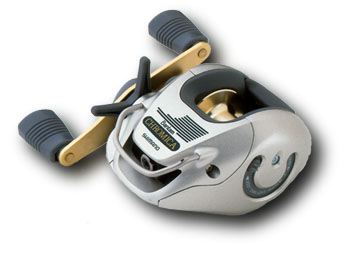 The shimano chromica is advertised as a good starters baitcasting reel. I must diagree. I believe though, I have never used one, an abu AB is a better choice because it does not backlash. Nonetheless, the chromica is at a good price and the mechanisms are fairly simple to learn. It's just not forgiving enough, that's all. And, backlashes are deep and serious.
The Ugly
South bend jigheads and other products
South bend sucks. The prices may be right but, unfortunately, their products are poor. I have made one too many purchases and I probably will stop with them altogether. Their jigheads have a gap that is not substantial enough, therefore poor for grubbing. The paint on the jigs will wear out within a few first casts and the hooks do not come sharp enough. The worm hooks are discolored, not sharp enough and they do not have a keeper bend, another poor product. The sharpener may actually dullen hooks rather than sharpening them if you do not sharpen it enough. There is a differnece between a good price and a budget price, and that difference makes the product either good or bad. South Bend's prices are budget, they're bad.